Keeping up with a healthy diet and workout routine is impossible during the winter holiday season. The winter holiday season revolves around delicious food and stuffing it into your face.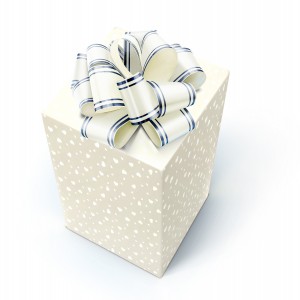 Devoting free time to be with family, visiting relatives or preparing for gatherings interrupts the usual workout routine schedule. If you are anything like me, not getting to workout regularly and eating healthy will drive you crazy. Yet it is really hard to get back on track once the winter holiday season is over. How could anyone expect you to not stuff the delicious leftover Christmas cookies into your face and go to the gym instead of curling up with a good book and hot cocoa?
Follow these 3 steps to help you restart your workout routine after the winter holiday season:
1. Weigh yourself
Poor eating choices during winter holiday season just happen. Every day of the winter holiday. Sweets, soft drinks, dessert, that one more plate of juicy steak. The pounds will just stack up on you secretly.
Look no further for motivation: weight yourself! During Christmas, I've put on 5 lbs / 2.5 kg in 2 days! Oh the horror!
I bet you'll be running to the gym the moment you see those numbers on the scale moving up up up! It pissed me off so much that I've gained that much in such little time that I've immediately hit that Zumba Fitness class that evening and sweated like a donut at a police station!
2. Don't think, just act!
Make the first small step: make it something easy. Don't over think it, just do it. If it is that easy, you will not be able to say no in your head. Fill the water bottle. Put your dry fit t-shirt on under a sweater. Put on your winter coat, hat and boots! Go out the door. Head for the gym. Easy!
Once you make the firs step, you will feel more motivated to continue. Make it with small steps, one step at a time! You'll get back on track in no time! Bye-bye winter holiday season pounds!
3. Track your calorie intake
Tracking calorie intake stops during the winter holiday season because it's impossible to track all the delicious home made food prepared by family. Or you don't want to track because you already feel bad for eating it and knowing it's not a healthy choice. You don't want to make yourself feel even worse about it when adding it to MyFitnessPal's calorie counter.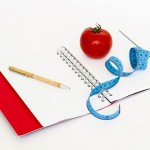 However, when you come to the point of regretting you poor meal choices after the winter holiday season, you will need to start to log your food again. Plus, if you eat the calories to maintain your weight, you won't get fatter. Or just do what I did, and start eating at a caloric deficit, and lose those excess 5 lbs / 2.5 kg in 2 days.
If you haven't already figured out how much calories you need to eat in order to maintain your weight, you can do it by heading to a Total Daily Energy Expenditure (TDEE) calculator here. It will help you figure out how much calories you need to eat to reach your goal weight.
Need even more support to get back on track with your fitness routine after the winter holiday season? Click here to get free access to more useful tips>>>