Searching for the perfect fitness tracker? Don't know if you should get the latest model of that fitness tracker everyone is wearing? Let me share a secret: fitness trackers are useless for gym workout. Don't believe me? Read on.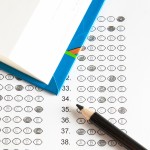 I was excited just as you are for getting a fitness tracker for Christmas. A smart wearable was the big thing I thought I was missing in order to level up with my healthy living. But getting a wearable fitness tracker hadn't affected my workout routine in any way. Trendy fitness trackers are made for lazy couch potatoes, not for people who work out regularly and already live a healthy lifestyle. In order to track your workout routine at the gym you will need a special fitness tracker that is not among the trendy ones currently on the market.
Find the right fitness tracker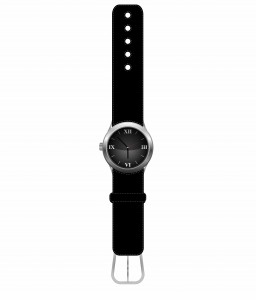 Researched online different wearables and fitness trackers, and I've read tons of reviews each of the wearable. Different wearables have different functions that seem awesome at first: tracking physical activity, including calories burned, distance and what type of activity you are doing, such as walking, running, cycling.
I really believed that a fitness tracker would be of help in my workout performance and positively affect my workout routine.
Reading the specifications carefully revealed that the functions I would found useful, such as the heart rate monitor, does not work well when you move around… So what's the point of measuring your heart rate when you just stand around? I want it to measure it while I am jumping around in Zumba class, so that I know how high is my heart rate when my face gets red. Got really disappointed while researching the fitness trackers: none of the fitness trackers functions could be useful during my gym workout, nor my Zumba cardio sessions.
Then it hit me: all the trendy fitness trackers are made for the lazy couch potatoes, not for our type who are already living healthy and exercising regularly. [Tweet this!]
The only function I thought I would find useful was the pedometer. But I already had a free app downloaded to my phone that worked as a pedometer.
Life after getting a fitness tracker
Although I really didn't know for what I will be using a fitness tracker for, but it is the popular thing right now – everyone is wearing a fitness tracker. I figured I might as well get a stylish one and jump on the wearables bandwagon. After all, it was Christmas, and there weren't much things that I needed or wanted anyway. Got to have a wrapped present, because simply saying "I love you" or "thank you for being in my life" is not a valid Christmas present in today's society.
I settled for a Sony SmartBand fitness tracker, because it's lightweight, stylish, and as its ad says: when a call or a message comes in, you feel it. Figured at least it will be useful on meetings when my phone is on silent.
How useful are fitness trackers in everyday life?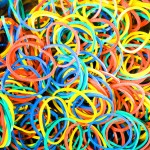 Pedometer helped walk more daily. Had to be creative to figure out how to walk more to reach my daily goal. The secret how I manage to meet my daily goal of 10 000 steps: take stairs instead of the elevator, go for walk during lunch breaks, walk the dog more often, walk to the store for getting just milk even if it could wait until next big grocery shopping, walk to the market, walk to the bank and doing errands mostly by walking. After a few weeks, it becomes a habit. So I don't have to think about it anymore, whenever I see an elevator and stairs, I take the stairs. Tip: identify opportunities in your everyday life for walks.
I use my fitness tracker in everyday life for:
Tracking steps
Smart wake up (my significant other looked forward to this function: no more early morning alarms waking him, my band vibrates to wake me while he stays happily asleep)
Letting me know when I receive a message or a phone call.
And that's it, this is a complete list of the things that I use my fitness tracker for.
Fitness tracker useless in the gym
I found the fitness tracker totally useless in the gym. It did not track any of my fitness activities whatsoever. It only tracked my workout once when I used the running machine for warm-up instead of the elliptical. However, if you are a runner, then you will find fitness trackers more useful. But if you are going to the gym to lift weights and use the workout machines, having a fitness tracker on your wrist is completely useless. Pretty disappointing.
There wasn't any difference in my workout performance before and after owning a fitness tracker. My fitness tracker just helped me get more aware of my everyday activities.
Will a fitness tracker be usefull with my workout?
Stay realistic: don't expect too much from current fitness trackers. Here is a list of different exercises types and the usefulness of a fitness tracker for that exercise:
Fitness trackers usefulness for different exercise types

| Exercise type | Fitness tracker useful | Remark |
| --- | --- | --- |
| Aerobic exercises: | | |
| Running | Yes | Tracks time running |
| Cycling | Yes | Tracks time spent cycling |
| Walking/hiking | Yes | Tracks steps |
| Zumba | No | Can't pick up the various steps |
| Tennis | No | Need special fitness tracker that tracks specific body movements |
| Anaerobic exercises: | | |
| Weight lifting | No | Need special fitness tracker still in early adopter phase |
| Flexibility exercises: | | |
| Yoga | No | Can't track anything-showed me asleep while relaxing |
| Pilates | No | See yoga |
Right now, even the best fitness tracker in the world is still just that: a wearable tracker.

Let me recap: if you are a regular user, you will find fitness trackers useful. However, if you are exercising regularly, you will need to do a thorough research on the various wearables out there to find the a fitness tracker that fits your type of exercise.
So my advice when choosing a fitness tracker for yourself is to do your research: know what type of exercise you will be doing and what are you expecting from your fitness tracker, know the limitations of the device, read reviews, go see it how it fits your wrist before you buy it.
What fitness tracker do you have? How did you choose it? Is it meeting your expectations or are you disappointed like I am?
If you agree with me, share the blog post with your friends!