Starting a weight loss journey is challenging. Check out what are the noob mistakes that you make after beginning  a weight loss program.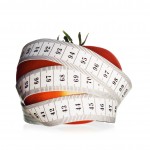 When you start thinking about weight loss while being overweight, you start with an idea in your head about weight loss. You believe that you know exactly what you need to do in order to achieve weight loss. You believe your only problem is starting and sticking to a weight loss program.
So what are the myths that every noob believes at the start of their weight loss program?
Myth #1:
I have to do an hour or more cardio per day for helping my weight loss
Noobs believe that doing hours cardio will burn off that extra pizza slice they had for snack. If you still believe that you can burn off extra calories you've eaten, you're wrong. Here, let me prove this by giving you an example of how many calories you burn with cardio and how many pizza slices you've burned off*:
Burn off that pizza slice

| Exercise type | Calories burned/hour | Pizza slice burned off |
| --- | --- | --- |
| yoga | 148 kcal | 50% of a pizza slice |
| pilates | 148 kcal | 50% of a pizza slice |
| walking | 177 kcal | 60% of a pizza slice |
| belly dancing | 266 kcal | 93% of a pizza slice |
| aerobics | 384 kcal | 134% of a pizza slice |
| spinning | 413 kcal | 145% of a pizza slice |
| swimming | 413 kcal | 145% of a pizza slice |
| running | 472 kcal | 166% of a pizza slice |
| zumba | 519 kcal | 182% of a pizza slice |
| elliptical trainer | 531 kcal | 186% of a pizza slice |
* used MyFitnessPal's calculator based on: a pizza slice has 285 kcal, a person has 59kg/130pounds.
So basically you can see that doing belly dancing for an hour will burn off that pizza slice that you had for a snack, but it won't make you lose weight. Doing hours of cardio won't help your weight loss.
Don't get me wrong, cardio is beneficial for you because it can help you build endurance. It has many other benefits as well, as it can stronger your heart and lungs, reduce stress, make you feel more energized, help you increase bone density, reduce the risk of heart attack, make you sleep better and so on.
But relying solely on cardio for weight loss is naive.
Here comes the second myth:
Myth #2:
I must exercise to lose weight.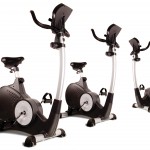 This is a lie. In reality: weight loss is only 20% gym and 80% kitchen. It means that you can lose weight by changing eating habits, you won't need to step into a gym at all. However, everyone knows that exercising has many health benefits, so it is always a good idea to exercise. I am the spokesperson of healthy eating, but if your single goal is weight loss, you can always achieve it by eating less calories than you are currently eating.
I am not a fan of different crash-diets, detoxes, cleanses, but these also work for weight loss (even if they are unhealthy and bad for you in the long run) because the require you to eat at a caloric deficit.
You don't see fat kids starving in Africa. So chances are, if you are twice as heavy as your healthy weight, then you are eating for 2 people. No matter how much you exercise, you can't outrun your bad diet.
Myth #3:
Doing a bunch of ab exercises will give me defined six pack abs
No amount of ab exercises will give you great six pack abs. I learned this lesson by doing tons of ab exercises daily to loose my belly fat. It was successful until a point, where I could not lose the leftover belly fat from my bottom half no matter how hard I tried.

I had abs of steel, but they were invisible under that layer of body fat. So I seriously considered the truthfulness of the following statement:
Abs are formed in the gym but revealed at the kitchen. [Tweet this!]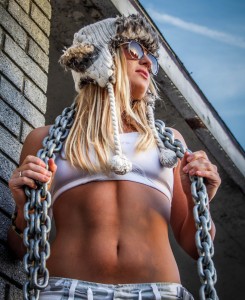 So I've tweaked my nutrition, and bamm, visible abs! I considered myself a fool for not making the connection between body fat and visible abs, as well as for not thinking about the importance of nutrition as a component of having abs of steel.
Once I made a mistake of telling the girls at my Zumba Fitness Core class that they won't get abs of steel by attending these classes once a week, but they looked at me in disbelief, like I was crazy.
Sure, they will strengthen their core and sculpt their abs, but they are expecting flat tummies and six pack abs at the end of the 4th week. Well, reality check: if you keep eating that pizza slice for breakfast every morning, no abs of steel for you lady.
---
 So remember: in order to lose weight, start eating healthy, pick up healthy habits such as regular exercise. You'll lose that fat in a healthy way for good!
Want more of my "no more bullsh!t" advice? Click here to receive weekly updates>>>