I have a newsflash for you: you don't have to stay fat forever! I've been obese and overweight my whole life since childhood. I thought that I would have to live my life as fat forever. Don't be like the old me! Make healthy lifestyle changes and start living a healthy life today!
Fat childhood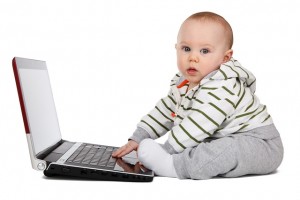 I come from a family of overweight people and I've been fat as long as I can remember. Obesity runs in my family so to say. So how come I still managed to lose pounds to become fit?
Well, there is no such thing as a fat gene. Being fat has to do with your lifestyle. If your parents are overweight, it means that they are eating more than they would need to eat. Chances are that they will feed you as a kid more than what you need for your age and activity level. And if you are a good kid, you will clear your plate.
So as a little kid, this becomes a standard for you. Eating a lot. Eating unhealthy stuff. A little exercise now and then, running around in the park or with your friends occasionally, and that's it. You see your friends, and see that most of the kids are slimmer than you are. You look at your parents, you see they are fat just like you are. You look at skinny Jenny and her mom who is also skinny. You figure that you were born this way, fat is in your genes, you can do nothing about it. It is just the way you are.
You ask your parents if you are fat, they tell you that you are not fat, you are just big boned like they are. Look at your grandma, she is also big boned. Look at your cousin, he is also big. We are one big happy family. And being happy is what counts.
You figure that chocolate makes you happy, so eating a lot of it is a good thing.
This is how a fat child became an obese child.
Fat teen years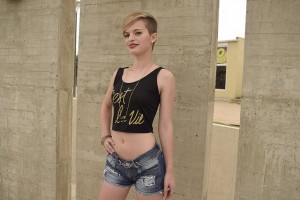 Puberty hits: insecurities about yourself emerge again! Oh my god! I am ugly! All the other girls are skinny, I want to be skinny! Amy has a lump on her chest, what is that? The boys seem to like it! Why don't I have those lumps yet? The pretty girls in class are wearing tops that shows their belly buttons! They look like Britney Spears! I can't wear a top like that. I tried one at home, but I look ridiculous. My tummy is bigger than my boobs. I cry and my mom asks me what's wrong, so I confess. She tells me that I should not worry, my boobs will grow. But it's not the outside that counts, it's what's on the inside. I know, and I know that I am sweet on the inside, and I am being nice to everyone. But when I am alone, I still want the skinny body, visible boobs and to rock the crop top.
So after years of not being one of the pretty girls but being one of the fat girls I finally except it. I have a nice personality. I am sweet, always smiling, I seem happy. I will never have a killer body, but I don't care. I will certainly win over my prince charming with my personality. Princess Snow White won her prince over in ugly clothes with her pretty face and sweet personality. I have a cute face and sweet personality! I can do that.
I wish I had Snow White's body frame…
Welcome to your fat 20s
Being fat in your 20s is interesting. You are used to being fat, because you've been fat your whole life. You seem to be comfortable being fat. To an outside observer it might be strange to see you being so comfortable and content with your weight and size.
The more time you spend being fat, the more comfortable you seem to be with being fat for the outside observer.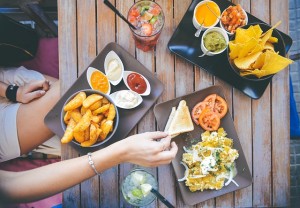 This is where it becomes hard being fat. You seem content and comfortable, and you feel like you've accepted yourself the way you are. And then your boyfriend right after the final breakup fight, when both of you are out of things to say, goes and breaks the silence by saying:
– Oh and you are ugly fat!
You don't say anything, but inside you something gets broken. How can someone whom you've shared the last 3 years of your life and loved with all your heart call you fat at the end? Is this something he always thought of you? He wasn't prince charming on a white horse! He was the white horse! Hearing that one sentence from a loved one shifts everything. You start to feel sorry for yourself.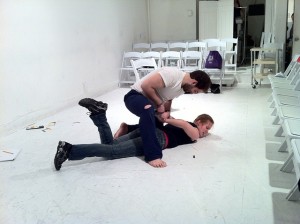 You are sad because of the breakup. Things didn't work out as you planned. You feel alone. You can't sleep, you can't eat. You barely eat at all. After weeks and weeks of sadness, it starts to show. You lose weight, fast. You are sad, but you are at least happy about your weight loss! You don't even care that starving yourself is not healthy. You are losing weight!
Time passes, your heart heals, and it starts beating faster for another prince charming. Turns out he likes you too! Love and happiness! You are going out on dates again! You are enjoying yourself! You go out to fancy dinners, catch a movie. Then you go steady and eating out is replaced by ordering pizza and catching a movie at home. Weekend after weekend, and you can see that all that junk food and desserts are starting to show on both of you. You and your prince became round. But you don't care! You are happy! You are in love! Who cares about you being fat again? Your prince doesn't! He says he likes your curves just the way they are! Hooray!
The revelation that changed my fat life forever
As you approach to your 30s, you start to feel anxious. You are still casually dating or single, you still plan to get married one day (in the distant future), but something bothers you. You are experiencing some health issues: high blood sugar, lower back problems, leg and knee pain. When you complain about these health issues, your father tells you that you are just getting old:
– If you are over 30 years old, and after you wake up in the morning and nothing hurts, it means that you are dead.
You see your parents, who are old and are experiencing all these symptoms and many more. But you feel that there is something wrong. You look at other couples, who are the age of your parents and there seems to be nothing wrong with them. They might have some minor health issues, but they are completely different than your parents' and they are work related illnesses. So you start to wonder: how can someone reach an old age and still be healthy? What is their secret?
Well, you are asking the right questions! When you study the lives of old people who look and feel young and compare it to your parents' life you will see that the difference is lifestyle.
You always thought of obesity as a cosmetic issue. You never considered that being obese will have it's effect on your health.
The secret to healthy old age is through a healthy lifestyle!
Yes, you've heard it before, and it sounds like a cliche. But have you ever evaluated your own life? To see what kind of a lifestyle you've been living! Well, I evaluated mine!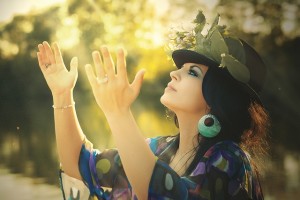 I saw that if I continue to live the way I lived I will end up just like my parents: with various health problems. I saw my future. Seeing my mom deal with migraines, seeing my dad having heart problems made me feel helpless. I wanted to help them, but I couldn't. Seeing your loved ones in pain is hard. You want to help them, but you don't know what to do when even doctors can't help them.
I flashed forward and I saw myself in them. I saw how my future kid will once stand by my side watch me having a migraine and just stand there and feel helpless just the way as I am feeling. This is the best case scenario. I don't have kids, and I'm getting near my 30s. I'll be way older than my parents by the time my kid grows into an adult. He or she will have to see me suffer even harder, and with more health issues.
This scared the sh!t out of me. I don't want my unborn child to live through the horror of seeing old and unhealthy parents at a young age!
So what can I do about this? I can start by changing my unhealthy lifestyle to a healthy one!
Fit 30s and counting!
So I started with small steps: changing one bad habit for a healthy one. Starting to exercise and searching for the right type of exercise that will fit me. Changing my diet plan by eating more vegetables and fruits. Finding ways to manage stress by doing yoga and bringing more balance to my life. I've seen improvement in the quality of my life gradually. The health issues disappeared, I felt better than ever before, I've lost weight and I started to look better than the Disney princesses! I am over 30, and I've never been this fit in my life!
Could this be your story? Join me and other girls who went from fat to fit on Facebook>>>
How to go from fat to fit girl – find out in next weeks blog post on Tuesday!