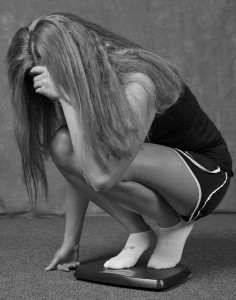 When people who knew the fat me see the new, fit me, the second thing they ask (after "Christina, is that really you?") is how I've lost weight. Here is my step by step guide for weight loss on how to get from fat to fit girl!
Step 1:
Search for a low-impact exercise
The first thing you need to figure out is what type of an exercise will you enjoy doing. This is especially important if you've never ever did sports before and you couldn't stick to any type of a physical activity in a long run, just like me. It took me long to figure this one out. I always considered myself the "chubby" one who isn't a sporty type. I told myself that my body wasn't build for a sport. I tried to commit to a sport, but I always failed. I knew I had to exercise, because exercise is good for your physical and mental health, and workout has other benefits as well. And I wanted to use exercise for weight loss.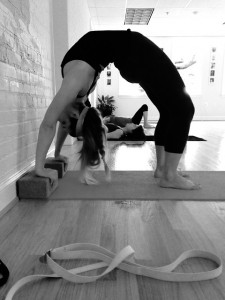 While being obese, I started with occasionally going to aerobics classes: it was a disaster. I felt like my heart would jump out of my chest, I had breathing difficulties and shortness of breath, my joints hurt like hell. So I switched to total body workout, fat burning cardio, disco dance aerobics, latino dance, belly dance aerobic and other forms of cardiovascular exercises that I couldn't keep up in the long run.
Finally I recognized that I have to choose a workout activity that fits the current state of my body.
That is while being obese my body can't handle cardio – so I searched for a low-impact exercise. Initially I wanted to do yoga, but I felt like a big fat failure watching the yoga instructor and the other girls defying the laws of physics. Fortunately I stumbled upon a book about Pilates where they compared it to yoga. I immediately signed on a Pilates class and found that it was the perfect  low-impact workout that improved my flexibility, muscular strength and endurance. Exactly what I needed! From there with years of Pilates I've built up my body's flexibility, strength and endurance to finally achieve my dream and start doing yoga.
So be prepared to experiment with different exercise activities until you find the one that suits your current body type and state of mind as well!
Step 2:
Add to your workout routine an exercise activity that you enjoy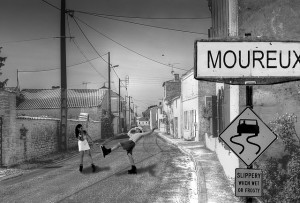 I knew that by only doing Pilates 2-3 times per week I would lose some weight but I wouldn't achieve a significant weight loss. I wanted to speed things up, but I still wanted to have fun. So I started with coming up with exercise activities that I could do in my leisure time or with friends that were fun and that would provide me a workout. I wanted to exercise without even realizing it!
So I started rollerblading! Fun, fun, fun! Some of my friends also got roller blades, so we had fun times hanging out and having fun in the sun! I traded the rollerblading fun for ice skating during the winter months. It was the perfect activity for getting an exercise without even realizing it! Some of the fun activities you can try to incorporate into your active life are:
walking
hiking with friends
dancing
tossing a Frisbee
squash game
tennis
playing video games such as Wii Fit
using your bike more often
No need to take this exercise seriously – the aim of this is to have fun in order to change the meaning of exercise in your mind from it being something boring and a must-do to make you feel really excited about doing it.
On the other hand, there is the next step where we do exactly the opposite of this.
Step 3:
Treat your workout like an important meeting you must attend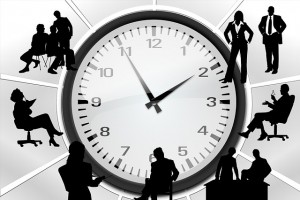 You absolutely MUST attend your workout/meeting! You made an appointment and you can't bail out! If unexpected things come up (e.g. a friend asks you if you want to grab a cup of coffee after work) you need to say no to that: doing your workout has high priority on your list! You wouldn't miss a meeting with your boss to have a cup of coffee with your friend now would you? That's exactly the attitude you need to have towards your workout.
This is the only way that you can make a workout a routine and be able to stick to it in a long run. For successful weight loss, you need to make a workout a habit. See how to develop a healthy habit here>>>
Step 4:
Schedule your workout in advance
When planning your weekly schedule, plan a 2 hour window for your workout as well! If you are attending a group class for your weekly dose of exercise, plan at least 2 hours for your workout. I plan 2 hours because the classes are 1 hour long and I plan an additional hour for me to get there and back home from the group workout class.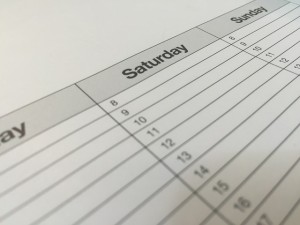 Always plan for the commute as well in your schedule! This might seem obvious, but it can save you a lot of unnecessary stress. Planning only 1 hour for a workout was a mistake I've kept repeating when I started working out regularly. This left me with being stressed out and always in a hurry to be at the next place. Relaxing at the end of a yoga class was impossible with me occupying my mind with the thought of running to meet with a friend or taking care of some other things. So don't be like me: plan ahead so you can have a mind that can calmly concentrate on the present: the workout you are doing.
Step 5:
Gradually increase the number of workouts per week
My biggest mistake when I started working out was that I either worked out for 4 days per week when I set my mind to it or I didn't workout at all. I planned that I will start going to a Pilates class 3 times per week and exercise at home for the other 2 days. It was a nice plan. But in reality it went down like this: I went to a Pilates class on Monday; found a 30 minute intensive workout video on YouTube on Tuesday I tried; by Wednesday I had sore muscles and I was absolutely exhausted so I missed the Pilates class and stayed home laying on the couch doing nothing until the next week.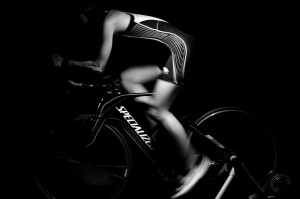 Instead of exercising 5 times per week I exercises 2 days and did nothing for 5 days and I've felt like a failure. I repeated this for months: switching up Pilates with other exercise activities and different YouTube videos. I thought that I was choosing an exercise out of my level of fitness – when in fact I was just starting with more that I could handle.
So if you've never exercised before for a longer period, then start with exercising 1 or 2 times per week for a few weeks. Then add one more day. So if you started by exercising for 2 days per week and you've kept it up successfully for 3 weeks, then add one more day by exercising 3 times per week. If you can keep it up for 3 weeks, than add one more day. You will exercise 4 times per week for a few weeks. Continue this until you reach the desired time of weekly exercise. For me the goal is to exercise 5 times a week for an hour.
It may take awhile for you to reach the desired amount of weekly exercise, but it is the only way to be able to do it while keeping it up in the long run. Take this advice and:
You won't feel like a failure for setting your goals way above your current level of fitness
You'll get use to your exercise schedule
You'll develop a sustainable workout routine
You won't be so exhausted that you would compromise your whole goal just to chill a little
Remember:
There is no magic, just a series of small steps.
Step 6:
Change your eating habits one at a time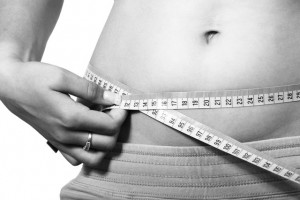 Develop new habits or trade an existing bad eating habit with a healthy one. This is the only way for you to be able to keep it up in the long run. I cannot state the importance of changing one habit at a time – if you've missed this, read it here>>
Take one of the following bad eating habits and change it for a healthy one:
Loving sweet drinks?

No sweetened soda or sugary drinks for you! Drink water instead! If this is too vigorous for you, try switching canned soda or beverages for fresh fruit juices. If you managed to change your habit, then start by adding water to your fruit juice. Dilute your fruit juice by 50% with water. This is a great way to cut back on sugar and half the calories you intake from juices! The final step is to cut back on all juices and drink only water! Good luck!

Overeating?

Take up a healthy habit by eating until 80% full!

Hara hachi bu is the Japanese term for eating until 80% full.The logic behind this is that your brain needs at about 20 minutes to register how much you have eaten. So stopping when you feel 80% full means you actually ate around 100% of what you can. So Hara hachi bu!
Fan of snacks?

No unhealthy snacks for you no more!

Instead of reaching for chips or cookies, try eating fruits or nuts! Just watch out for the amount of the nuts you are eating, because nuts may contain a lot of calories! This means no chocolate, cookies or sweets for snack! Did you know that your cravings say a lot about you? So next time you crave chocolate eat nuts instead!
Taking your coffee and tea with 2 spoons of sugar?

Have unsweetened coffee and/or tea only!

If you feel that coffee and tea without sugar tastes like bathwater, start by taking it with 1 spoon of sugar instead of 2 and then gradually decrease until you feel comfortable drinking your drink without sugar!
Interested in more tips on living a healthy life? Click here for my weekly updates>>>