Friends and coworkers compliment my new found good looks and fit body - they all want to know my secret. When I reveal that my fit body is due to regular exercise 5 times a week, they instantly become uninterested. They claim they have no time to exercise.

Everyone is searching for a quick fix for looking good, and are not interested in hearing that in order to achieve their goals, they need to sacrifice time, change old habits and work hard for a longer time period.
Exercising is good for the well-being of your body and your mind as well. We all know that regular work out is highly beneficial, however not many of us make the effort to make time for it. The most frequent excuse that people have of why they don't work out regularly is that they don't have time for exercise. What I really hear is when someone says to me that they don't have the time to exercise is that they don't think that exercising is important enough for them.
If it's important enough, you'll make time for it. If it is not, you'll make up an excuse. [Tweet this!]
So it just means that other things are more important in their lives than being fit, feeling healthy. Many of the benefits of regular exercise are more than weight loss itself.
---
Excuse #1:

I have a busy schedule I can't fit in an hourly exercise each day!

Fix: The trick is to plan ahead your exercise sessions for every day of the workweek just like you plan any other activities in your busy schedule. So plan that 1 hour exercise for the 5 workdays ahead of time. The secret to maintain a regular exercise for a longer time period is to have a plan B at hand: if working out at a planned time fails because of some unexpected and unplanned happening, you need to have a second option.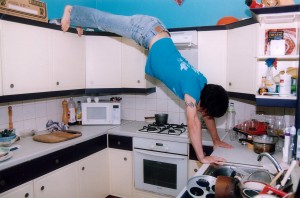 In my case I plan my gym exercises right after working hours, so that way I have plenty of time for other things in the evening. However, if there is an emergency I need to take care of right after work or I unexpectedly stay in late at work, I set plan B in motion. That is to go to the gym in the evening. Being a planning freak as I am, I also have a plan C, in case plan B fails too. That is to get my dose of exercise done on an additional day (usually on a weekend when my rest days are). If I can't make on time to the Zumba class for any reason, my plan B is to have my cardio elsewhere that day or later that week.
Planning is important, because it will help you achieve greater consistency. [Tweet this!]
Get started by planning your exercise session by making a detailed schedule of your weekly activities, and find time to exercise.
---
Excuse #2:

Cooking / cleaning the house / washing and ironing / household chores are taking up too much of my free time!

Fix: These all are household chores that we all have to do. Unless you have a maid that does all this instead of you, chances are you have to do them by yourself – and you must do chores for every day. The real trick here is to decide for yourself if having an always clean house is more important to you than having a healthier and fit lifestyle. It bothers me too to look at that dusty shelf every morning for days and promise myself that I'll clean it right after I get back from work, but because I made it clear to myself and to my husband that daily exercise is on high priority. So looking at dirty shelves for 3 days should be bearable. The good thing about regular exercise is that it has many benefits, one of them being more energetic. This means that many times when I get home from the gym, I shower, eat and start cleaning/washing/ironing! I could have never imagine doing this back at the days when I was fat and low on energy all the time!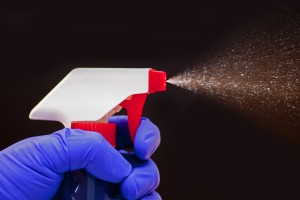 Also you could think about delegating chores to family members as well. Let go believing that  you are the only one who can complete things perfectly. I too had a hard time while learning to delegate. The secret formula is: if someone can make it 80% as good as you can, then delegate that task immediately!
---
Need more help in motivating yourself to start working out regularly?