You're sitting on a plane flying you home after your summer vacation, and your mind gets depressed thinking about the million things that are waiting for you after your arrival. Need to call parents, let your best friend know your back from vacation, need to take shower, unpack, wash, dry and iron all the clothes from your suitcase, hang the souvenirs you brought home, sort the pictures you've taken, and many more. It already seems like hard work, and all you want to do is relax and sleep after the long and exhausting travel home. Plus you'll need to call in the office, because they already left you messages asking when you will be back and available. Reality is slowly kicking in: vacation is over.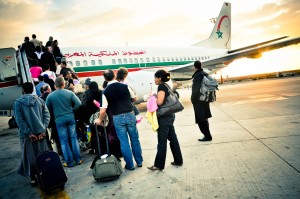 Getting home from vacation is rather demotivating. It is overwhelming just to think about all the things needed to be taken care of, so no surprise that you don't want to start. How can anyone expect you to get back on track with your everyday life and workout routine right away?
Here are 3 steps on how to continue your workout routine after a holiday:
1. Make the first small step
Do something very easy first. Make the first step. Don't over think it, just do it. If it is that easy, you will not be able to say no in your head. Fill that water bottle. Put your dry fit t-shirt on. Get those running shoes on your feet. Go out the door. Run. Easy!
Once you get started, you will feel more motivated to do it. You'll get back on track in no time! Trust me, give it a try!
2. Get 8 hours of sleep each night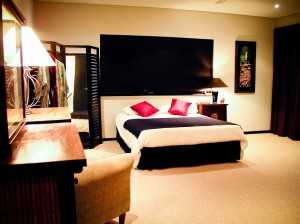 Vacation should be relaxing, but it can end in exhaustion after the long travel. So you will need to rest at night in order to get back on track. Try to sleep at least 8 hours every night, or if you have a chance have 20-30 minute naps in the afternoon to get your full energy and motivation back.
3. Weigh yourself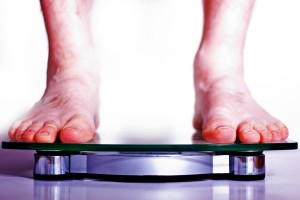 Poor eating choices while on vacation just happen. Every day of your holiday. Sweets, soft drinks, dessert, ice-cream, cocktails, that one more plate of juicy steak. The pounds will also stack up on you. So what better motivation than weighing yourself after vacation? Oh the horror! I bet you'll be running to the gym the moment you see those numbers on the scale moving up up up! It pissed me off so much that I've gained 4 kg/8 lbs in just 10 days that I've immediately hit that Zumba Fitness class that evening and sweated like a donut at a police station!