Did you know that the fitter you are the faster you will lose your fitness? I know, so unfair!
You will lose your cardio capabilities way faster than your achieved muscular strength.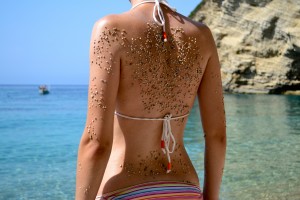 Enjoying your summer holiday it is almost impossible to watch what you eat and keeping it only healthy meals and watch you weight while being away from home. If you travel abroad, there will be the temptation of trying all those delicious and yummy local specialties you just can't miss out! If you are lucky, they will be healthy foods, exotic fruits that you can enjoy without feeling remorse. However, if you are unlucky like me, the delicacies you try while on your summer holiday will mostly be on the unhealthy but delicious side of the food pyramid. This means that by indulging in new meal specialties during your summer get away will have an impact on your weight.
So what can you do about no gaining too much weight and lose your fit body while on a holiday?
1. Monitor water intake
When it's hot outside, and you are enjoying yourself on the beach, many times you'll think that what you crave is ice-cream or keeping it a best case scenario, fruits. This craving that you feel may just mean that you got dehydrated because you simply forgot to drink water. So instead of standing in line for ice-cream, just have a glass of water. It will keep you hydrated and if you still feel hungry afterwards you can always go for a snack. But drink water first!
2. Get creative!
There are various opportunities waiting for you to take them in order to get an exercise! Surely you will not be able to stick to your regular workout routine while on a holiday, but that is no excuse for you to completely skip exercising! If your hotel has a pool, problem solved! Swim 20 fast laps and then 3 slow laps for cool-down. Rent a bike to check out the tourist attractions! Put your walking shoes on and hit the road! Go for a run in the morning when it's still not that hot outside! Exercise on the beach by using your own body as weights!
3. Go dance those calories away!
Dance on the beach when you hear your favorite summer song! Go to a bar or a disco and dance, dance, dance! There is no better way for you to get moving and enjoy yourself with your friends! It is a great opportunity for you to get to know the foreigners while abroad and learn new dance moves from the locals.
4. Choose the stairs
Instead of using the elevator, opt for the stairs every time. Use stairs to get to the top of that tower for a pretty view of the city's skyline!
5. Play games
Have a ping-pong tournament with your friends! Play frisbee or volleyball on the beach, or go golfing. Mini-golf counts too! Or just play tennis in the hotel's court. All these a great activities to get yourself moving!
6. Plan the exercise activities for every day
It might just be a long walk on the beach, a medium intensity aqua aerobic class in the hotel's pool or a sight-seeing bike tour, but be sure to do something that will keep you active every day while on a vacation! Hike up a mountain or go scuba diving or snorkeling: it will give you new experience, great memories and raise your overall happiness.
7. Pack travel friendly healthy snack for the road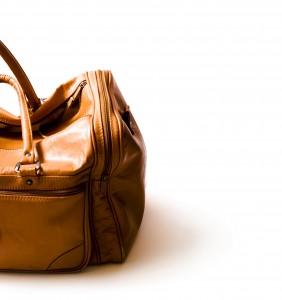 Bring fruits and veggies with you while traveling instead of cookies, chips and chocolate bars! A plastic container filled with sliced carrots and kohlrabies and other veggies of your choice takes no time to prepare, and it will provide you the vitamins during your travel. It is a great solution for keeping your regular daily bowel movements.
Remember: doing something is always better than not doing anything at all.
And this is true for your exercise regimen while spending your summer vacation away from home. Be proud of yourself if you manage to maintain half of your usual routine while on vacation! Just stay positive, be creative and mix it up! You'll get your daily dose of exercise while being away from home in a fun and entertaining way!