Hitting the healthy weight chart on the BMI chart for women is a challenge for itself. You avoid certain types of foods to help you lose weight, exercise regularly, count your caloric intake, change your whole life around to have a healthy living, motivate yourself. Finally you get to a healthy weight, look awesome and fit with muscles from all that hard exercise, start dressing differently because all your old donated clothing is now a part of a new wardrobe of a homeless.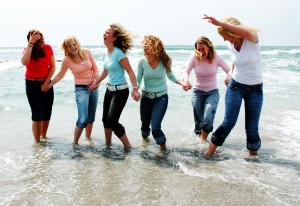 That's when friends, coworkers and acquaintances start noticing your new found body. They will feel like it is time for them to compliment you on your achievements. They will be thrilled about your success, because you've accomplished what they are just hoping to achieve one day. As may it be fascinating for you at first to hear the compliments, you will grow tired of them soon after. Especially when you realize that what they say is actually a reflection of their own biases, self-doubt and flaws.
Soon you'll recognize that there are just 5 type of people that you'll encounter after losing weight:
1. The Thrilled
The Thrilled are just soooooo happy for you now! It's like you were invisible for them back in your fat days. It is a bit creepy that after all that time of ignoring or just saying the obligatory hello the Thrilled are now giving you more attention than your significant other and telling you how great you look. Makes you wonder if they thought that you were an ugly obese before.  Why the heck none of them ever bothered to bring that to your attention?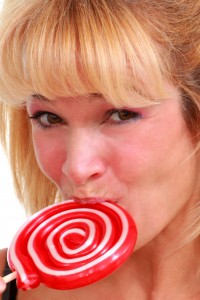 People you don't know very well or who never even bothered to talk to you before will feel completely entitled to comment on your weight loss. [Tweet this!]
"Before" is unacceptable to them and the "after", the new you,  is to be congratulated and praised.
Tip: If you get tired of talking only about your weight loss success, take control of the situation and change the topic. Maybe you will find out that they are not so bad after all, and become new best buddies with the Thrilled.
 2. The Critics
The Critics will analyze everything that you are doing. They are like a judging mother: asking you if you eat regularly, stating that you are too skinny, give unwanted advice. They will ask you why you are not dressing a certain way, why you are eating what you are eating, and even ask if you are sure you are not sick.
3. The Rude Critics

The Rude Critics struggle with weight and self-confidence themselves. Your looks make them uncomfortable, so they will deal with this the only way they know how. So they will either start avoiding you, or those with a messed up mind will tell you how they can't stand looking at you like this: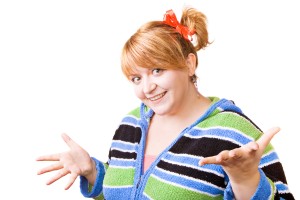 "I can't stand looking at you like this, put on some weight please!"
or
"I can't stand seeing you like this, you don't look like yourself anymore!"
They just want to hurt you, because they feel humiliated and are embarrassed about themselves. Don't forget that these are trying times for them, so if you are not able to resolve the conflict coolly and rationally, then it is best for you to take some time apart from the criticizers.
Rude Critics want to embarrass and hurt others to build their self-esteem.
4. The Followers
The Followers will share your success story with everyone around them! They do this because they are really proud that you finally lost weight and got fit looking. You'll feel a bit proud of yourself, but after awhile it will become annoying that your Followers want to be in the spotlight with your success.
5. The Admirers
The Admirers will want to know your secret, and they won't believe that it is all hard work. They will think that you have magic beans or potion to make you physically fit, thin and awesome looking in an instant!
Tip: They are the easiest to get rid of: just tell them that if they want to look like you, they should focus on their healthy diet and training – they will instantly lose interest.
---
These are all types of people that knew the overweight "before"  you. People you meet "after" you lose lots of weight will treat you differently than what you are used to, because they don't know the fat you. Slowly you will get used to that too.
Find out how people will treat you differently after your weight loss! Click here>>>