I am one of those woman who never talks with her friends about the struggles she is facing when they are happening, but shares the success story of the struggle after she overcame the difficulties. So it is only recently that I have started talking about my struggles regarding my fat body image I have in my head while not being able to see a fit body image reflection staring back at me from the mirror. I have discussed the problem of not being able to see the fit body in the mirror after significant weight loss in the past.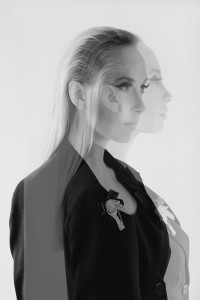 Fat body image issues are almost part of the past, and I can now finally see my actual fit body image reflection in the mirror. The fat body image I had hold on to for so long finally seems to be disappearing. I am able to see my actual fit body image in the mirror instead of a fat body mirror image. Furthermore, I am finally starting to believe that the fit body image in the mirror is the real me! The fat body mind set and fat body image has started to float away. I am just starting to fully enjoy the fit body I worked so hard for.
It is still difficult to talk about the emotional experience of thinking and believing that I am going crazy because everyone around me says and sees me as fit, but I don't see my body the way they see it, because only in my head I am still a woman in a fat body.
The truth is that seeing the real fit body image vs. seeing the perceived fat body image is a constant everyday battle. My body is getting fitter and fitter, but my mind does not see this. It is like my head is behind my body in time, it will take me a few months to accept the body image in my head that I currently have. In my mind I am fit, but not as fit as in reality. But it is a progress, and eventually the fat body image will be replaced by a fit body image.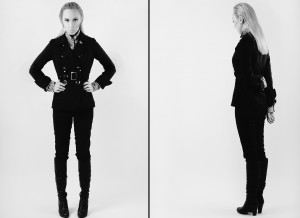 It is still puzzling for me how serious conditions with body image problems such as anorexia and other negative body image issues are taken seriously, and you can get counseling. However, body image issues that come with significant weight loss do not get the proper attention they should have.  In order to help myself with having a fat body image while actually being in a fit body, I had to browse through self help books written for low self esteem and serious negative body image issues, and select some tips that I thought would fit in my case as well. I tried a lot of the advices that I have came across about body image issues, and what worked for me was a quick 10 minute exercise that I did daily for a few weeks. Click here to find out about Exercise A and Exercise B >>>
Are you struggling with fat body image issues? Click here to find out!
If you want to read more about how to deal with issues related to fat body image click here >>
Please feel free to share your story of successful weight loss and not being able to see the results in the comments section below!