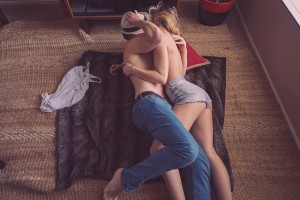 The truth everyone who lost weight is afraid to openly admit is: sex becomes better after weight loss. Now don't get me wrong, I don't say that for you to enjoy sex you can't be overweight or obese and must be fit. Everyone is entitled to enjoy sex, and you may be obese and still have a sexual drive of a rabbit, always ready to go. The secret I'm going to share with you here is how significant weight loss will affect the way you are having sex.
How becoming fit effects your sexual drive in a positive way:
1. New sex positions you are able to get into
And I don't only mean deeper penetration, because that's not what every woman enjoys. However there are certain positions that were out of the question while you were fat that are now available for you now after your weight loss. I found myself discovering this unintentionally during one intercourse after I've lost significant amount of weight. It didn't come up during the act itself, but the fact that we couldn't do that pose earlier while I was fat was pointed out by my significant other. And I didn't get upset as you would expect; I got all excited about it, and it filled me with happiness that going from fat to fit had it benefits on my sex life I never expected!
After weight loss you are able to try various sexual positions that were impossible before while you were fat. For a complete list of position tips see Wikipedia's sex positions article.
2. Increased stamina
Sexual stamina is defined as a person's ability to sustain sexual intercourse before they tire out. If you have high stamina, you can have sex for longer without getting tired. You may also be able to have sex in positions that require more strength. If you have low stamina, you get tired easily from all that vigorous sex and can have a hard time maintaining your level of arousal.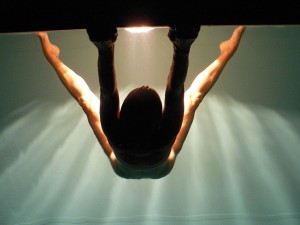 With weight loss while engaging in regular exercise my different muscle groups strengthened. This resulted not only in increased stamina during sex but also I enabled myself to get into sex positions that work my muscle groups that I couldn't get myself into before while I was fat. Only after a few weeks of strength training, you will be able to see results in bed: some poses will be more enjoyable when you can easily hold yourself in them thanks to your muscles. I didn't even realize how much of a mood breaker it was before for me that I couldn't hold myself with my arms for long in certain positions.
With increased stamina after weight loss you will be open to experiment more and have longer sessions because you're not tired out and can keep on going.
3. Increased sexual self-esteem
You did it, you've lost weight! Yey for you! You've set a goal, worked hard, and achieved it. You might feel that this is not a permanent state and that you still have other goals to achieve, but take a moment to really appreciate what you've done here. You put your mind to something, made sacrifices, worked hard, and achieved what you intended to! Take a few minutes to think about it. You did it. Let it sink in.
If you had low self esteem until this point, then it needs to be increased! You achieved something for yourself and yourself only! Way to go!
Self-esteem means having self-confidence, liking yourself, having a healthy level of achievement in your life and having respect of others. Confidence is considered sexy.
Higher self-esteem affects your sexual self-esteem in a positive way. It makes you open for a new kind of way of receiving and giving affection.
4. Losing weight stimulates sex hormones
There is a research that suggests that losing even a small amount of weight, even 10 pounds, is enough to stimulate your sex hormones. Personally I didn't experience this.
Research says that in overweight women the sex drive and the desire are affected. Apparently it is related to the amount of body fat you have. If your body fat is high, chances are that your SHBG (sex hormone binding globulin) levels are high as well. SHBG binds to testosterone the sex hormone. It makes low testosterone levels, so there is less that can stimulate desire.
So apparently weight loss has a positive effect on your sexual desire as well. I believe that it might be true in some cases, but the truth is that I've seen overweight people who don't have a problem with desire, and I haven't experiences problems while I was obese and overweight either.
---
---
You just read 4 facts how becoming fit effects your sexual drive in a positive way, but let me tell you something: there are no words to describe the happiness that you feel when you find out all these benefits for yourself. So keep yourself motivated to become and stay fit!
Did you know I've shared my secret of how I've went from fat to fit girl? Be sure to read how I've lost 60 lbs! Click here>>>